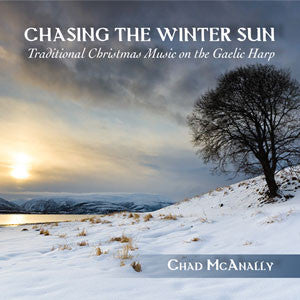 Chasing the Winter Sun - Chad MacAnally
Let the Festive Holiday Gaelic touch you soul with this CD.
Chad McAnally, a National Scottish Harp Champion, is at the forefront of the continuing revival of the ancient wire-strung Gaelic harp. Chad's lifelong passion for traditional music and deep respect for the uncommonly rich heritage of the harp's past informs all aspects of his performance and composition.
---
---
More from this collection